Big 50 - BBC Look North Sofa Challenge
Big 50 - BBC Look North Sofa Challenge
23 March 2018 (by admin)
Photos of the BBC North - Big 50 Sports Relief Sofa Challenge as it passes by our Academy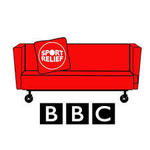 Thank you for all your support today, we've had a great first day on the BBC Look North Big 50 Sofa challenge. Despite a couple of mechanical issues with our sofa, and its wheels, we made it ahead of schedule to Ossett after setting off from Oakwell Hall in Birstall this morning.
We've already raised more than £4,400 and we've got seven more challenging days ahead of us.
Thank you so much for coming to see us, or supporting us you'll highlights from throughout the day on Twitter @bbcsofa and we've also got a video with just some of the highlights from today, here on Facebook.
Thank you again, for your support!
With Best Wishes,
Harry, Paul and Amy and the BBC Big 50 Sofa Challenge Team
Please take a look at our photos and short film under the Classes/Gallery menu.