Playground survey
Playground survey
6 November 2017 (by admin)
Councils play strategy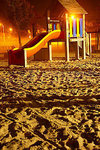 Sent on behalf of Tilly Hall, Parks Development Officer, Streetscene
Dear All
As you may know the public engagement part of the councils play strategy review is now starting. I have attached links to the online questionnaire as well as the details of the upcoming events which are an opportunity for everyone to come along and discuss the playable spaces near to where they live.
We really want to reach as many parents, grandparents, carers and children as possible so if you could forward the information to your children's families please or publicise it through your newsletters or on social media sites we would be really grateful.
Everyone is invited to fill in a questionnaire and attend an event so please spread the word!
Please find the draft strategy here:
http://www.kirklees.gov.uk/beta/delivering-services/pdf/play-strategy.pdf
Please use the link to access the survey
Many thanks,
Tilly Alice Hall
------------------------------------------
Parks Development Officer
Kirklees Council, Streetscene,
Parks and Landscapes
Flint Street, Fartown,
Huddersfield, HD1 6LG