Early Years Foundation Stage
| | | |
| --- | --- | --- |
| Mrs Drye | Mr Alvy | Mrs Bracewell |
-------------------------------
Class News
Our Last Artis Workshop
For our last workshop with Artis on Thursday 8th June we focused our learning around our new topic 'Under the Sea'.
We learnt about different types of Sea Creatures and played Under the Sea parachute games.
We have really enjoyed working with 'Shine' our Artis Teacher, performing different actions, songs and drama pieces each week linked to the books we are learning about.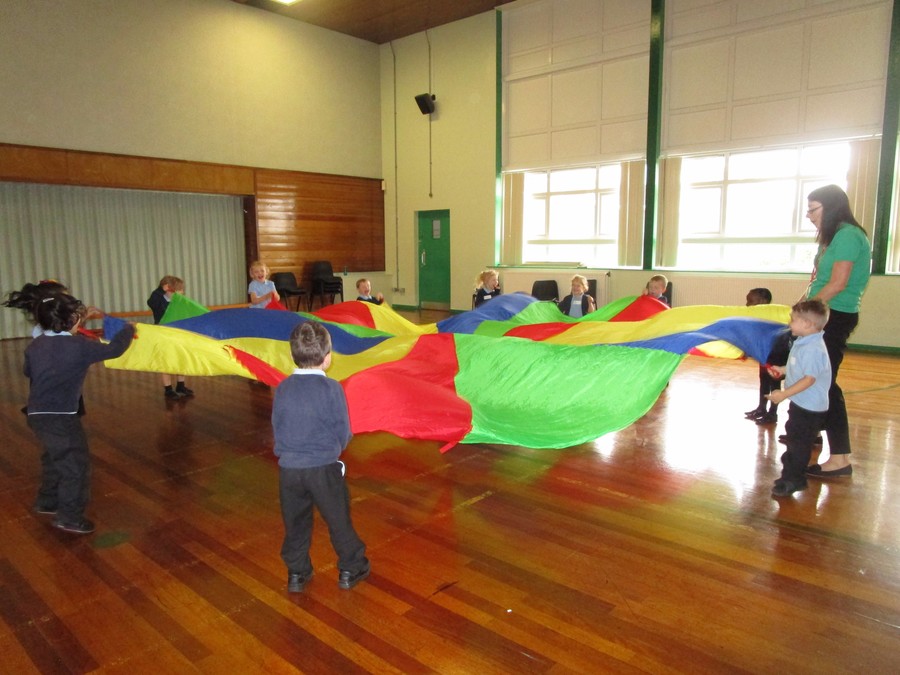 Stay & Play
Tuesday 4th April 2017
Thank you so much to all of the parents that attended our Spring Stay and Play.

We hope you enjoyed completing all the Spring crafts, the children really enjoyed their morning and were excited to take their crafts home.
We really appreciate your lovely feedback and that you are part of your child's learning journey.
​
Penguin Day Friday 31st March
To celebrate the end of our topic on 'Pole to Pole' we had a Penguin themed day and dressed in black and white.
We completed lots of fun penguin activities linked to the stories we have been reading.
We watched part of the film 'Happy Feet' (certificate U) and had 'warm' hot chocolate with cream, marsh mellows, Penguin biscuits and popcorn as a treat.
Artis Workshop with Shine
Today we took a ride on our Magic carpets to the North Pole!
We packed our bags and took everything we would need to go exploring!
We found Polar Bears at the North Pole; Iris and Isaac from our story.
We moved like Polar bears around the hall and acted out scenes from the story.
It was lots of fun!
Thank you so much to all the parents that came to the Phonics Workshop on
Thursday 16th March
We hope you found it useful to support your children with Phonics.

We received some great feedback: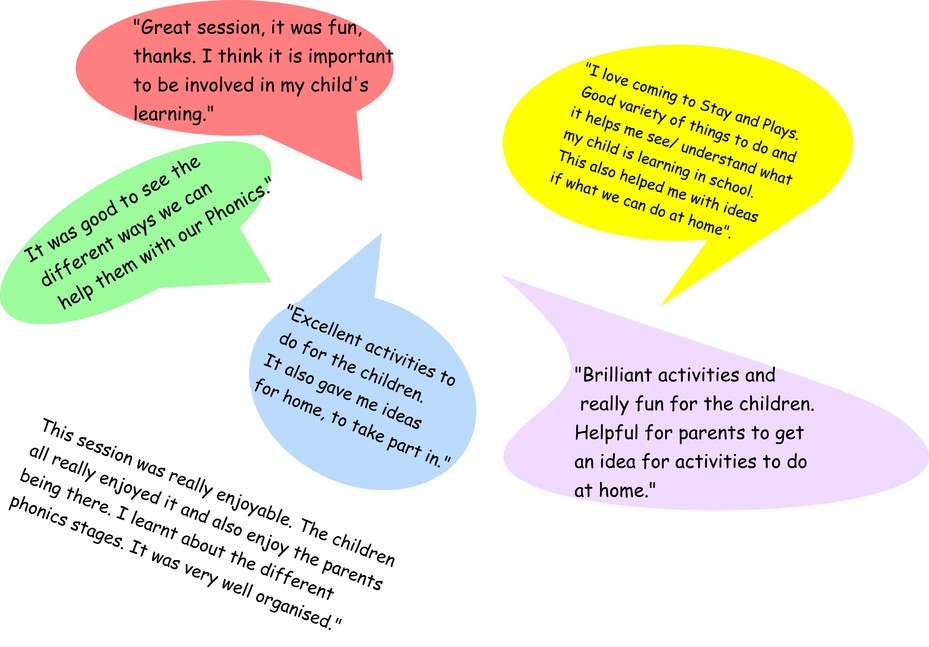 _______________________________
Outdoor Play Area
Our Outdoor area was designed in-line with the Early Years curriculum, developing children's skills in the prime areas of learning; Physical, Communication and Language and Personal, Social and emotional Development.
Our natural theme to allow us to enhance areas, building on children's interests, imagination and exploration.
The stage in the middle allows children to develop their social and communication skills, as we found this was an increasing area to develop in Early Years.
The water pumps allow different fine and gross motor skills to be used and developed, whilst children work together to fill the water to run into the stream.
Our imaginative play can be developed with our house and also allowing for den building underneath.
There is also a climbing arch, a natural sand area, a tee pea and plants that teaches children how to care for living things in Understanding the World.
-------------------------------------
Class letters
------------------------------------
Gallery of Our Work
Early Years Foundation Policies
Below are policies and procedures that are specific to our unit. Please refer to the Parent's menu for the full list of Academy Policies.
------------------
I Can
10 things that will help your child before they start Reception
To dress and undress

To remove their own coats, gloves and hats and hang them up

To put on and take off shoes

To recognise and look after their belongings

To use the toilet on their own

To wash and dry their hands

To use a knife and fork

To tidy up

To use a tissue

To share with others
And ... enjoy the new experience of Reception.
----------------
Early Learning Goals by the end of Foundation Stage
____________________
Early Excellence Project
Last year at The John Curwen Co-operative Primary Academy our Foundation Stage team worked extremely hard with Early Excellence's consultant Andy Burt to develop our environment and provision.
We have had new furniture and resources for all Foundation Stage, alongside training in developing an outstanding environment and role of the adult to facilitate learning.
The new furniture has defined our areas of provision allowing children to become more engrossed and absorbed in self chosen meaningful tasks. Through access to a well – organised learning environment children are growing in independence and confidence.
All our resources are clearly labelled on the shelves so children can access things independently and use them effectively to extend their thinking.
Children are showing higher levels of involvement in activities.

We are building an environment to inspire children and motivate them to become life-long learners.
_________________
The Team
Naomi Bracewell (Foundation Stage Leader and Reception Teacher)
Simon Alvy (Reception Teacher)

Liz Drye

(Nursery Teacher)

Ally Lawton

(ETA and Dyspraxia HLTA

Helen Colley (Nursery Nurse)